It's a complicated issue but here is a summary of reasons:condo prices
Rising immigration year to year. Currently the federal government is raising its targets by 3-6% per year; 310,000 (2018), 330,000 (2019), 340,000 (2020). In the previous decade the average was 260,000. 35% of these new immigrants end up in the GTA.
Economic growth in Canada is now approaching 3% (GDP)
The unemployment rate is 5.7%, the lowest it has been in 40 years.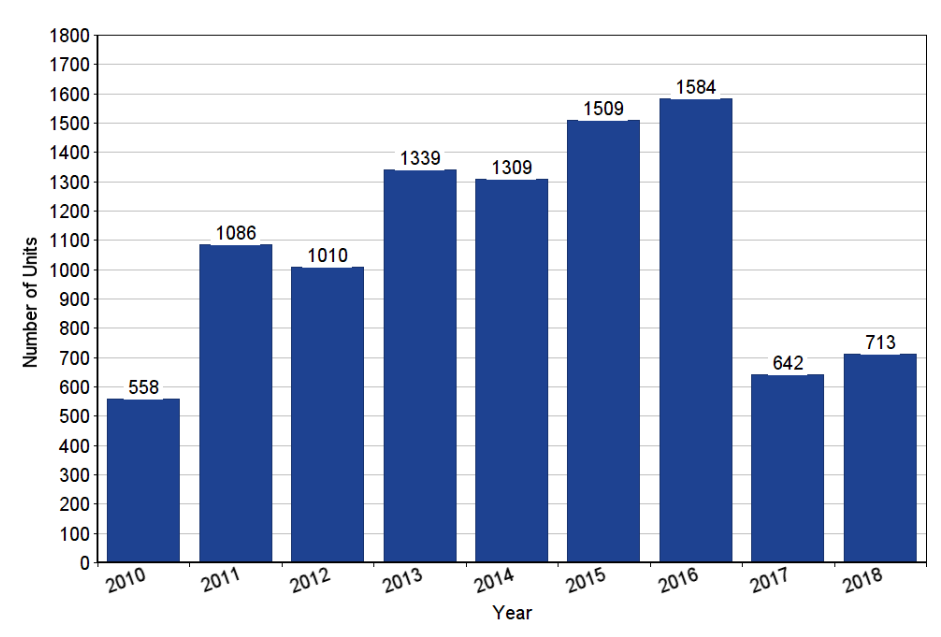 Toronto Real Estate Inventory Statistics
A stat I watch weekly is resale condo inventory for the city of Toronto (Eglinton, DVP, Dufferin, Lake Ontario). This covers what I largely consider "downtown".
Below is the history of early January inventory for the past 8 years.
This stat tends to predict what prices will do over the year. 713 units is a tiny supply for this region. I think this indicates significantly high prices for 2018. If a huge burst of supply doesn't come we have some big long-term price issues.
Toronto Housing Starts & Housing Starts Per Capita 
We are currently not building enough homes in Toronto. As you can see we build less homes per capita in Toronto than gets built in Vancouver and Calgary. Why is that? Red tape and anti-development measures are strangling the needed housing growth in Toronto. Statistics don't lie.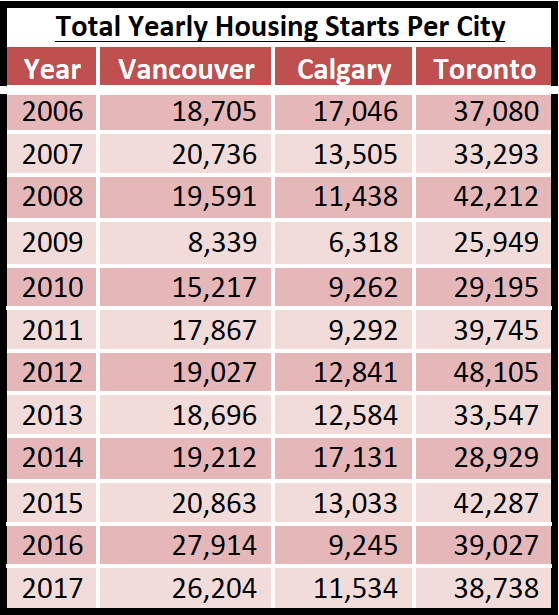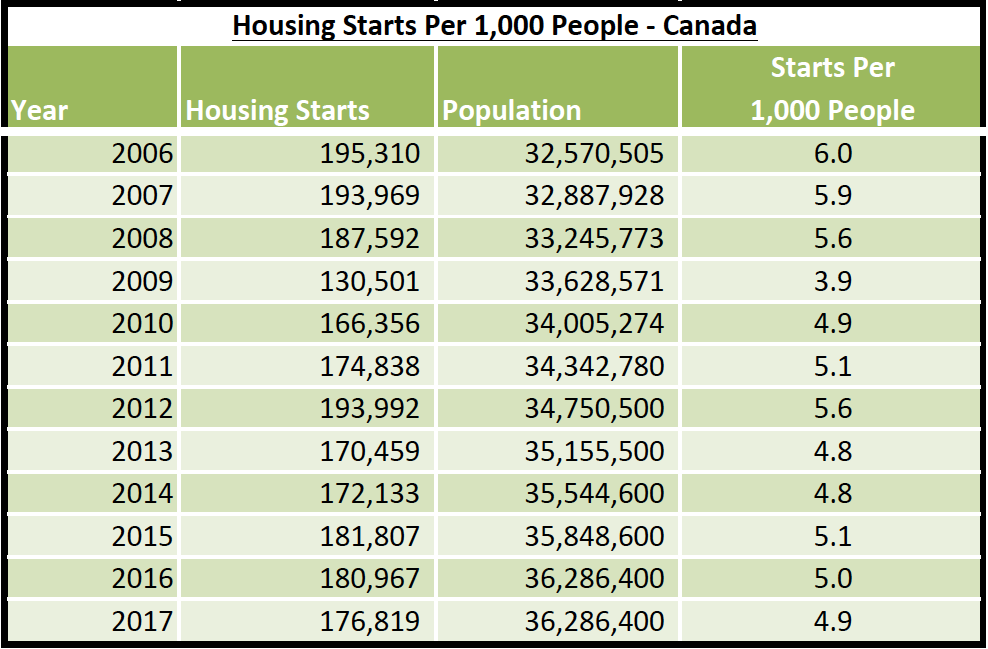 Most of you are probably unaware of the various moves that the city of Toronto and province of Ontario have initiated that will terribly injure Toronto's real estate economy.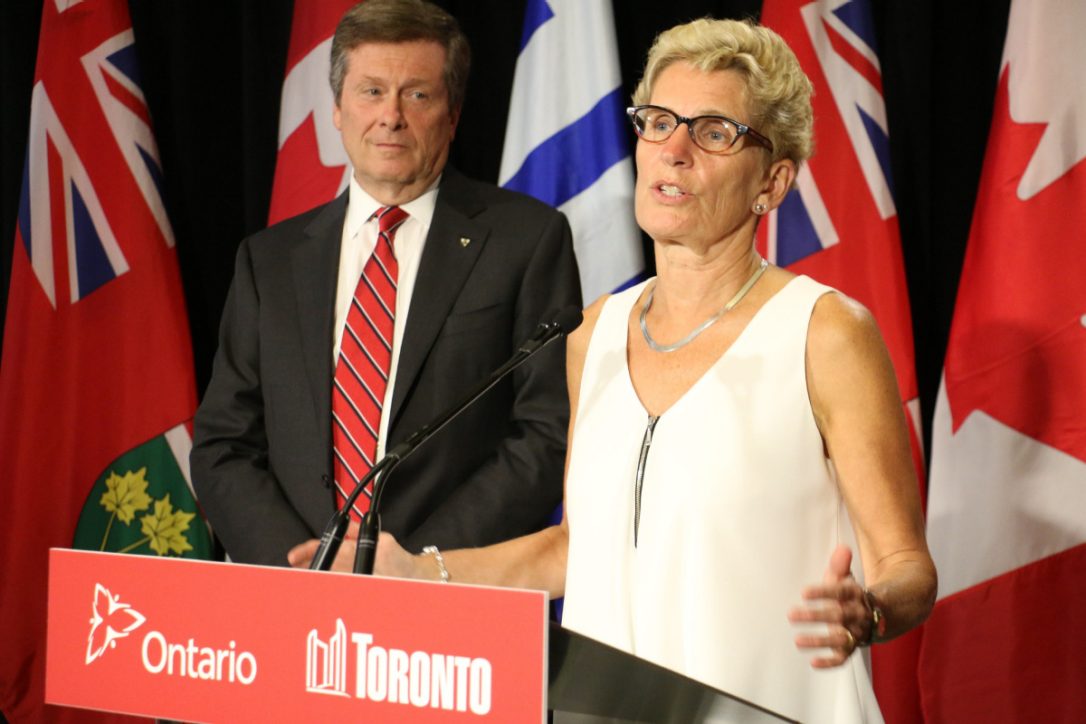 These moves are going to drive real estate prices significantly higher to levels never imagined in this decade. I now predict that per square-foot condominium prices in central Toronto for quality 'high design' buildings could rocket to $1,500 per square-foot by 2027…
Approximately 1,194 sqft. + large terrace. Features & finishes includes, soaring 10 ft. ceilings, floor-to-ceiling windows, exposed concrete feature walls, exotic engineered hardwood floors throughout, European-style kitchen, double thick stone counters & stainless steel appliances, nozzle on terrace for BBQ. Walk to King Street West and all the conveniences & the very best of downtown shopping, restaurants, nightlife & more! Walk to King, Queen & Spadina streetcars.
Check It Out: The Latest Brad J. Lamb Realty Inc. Outdoor Advertising Campaign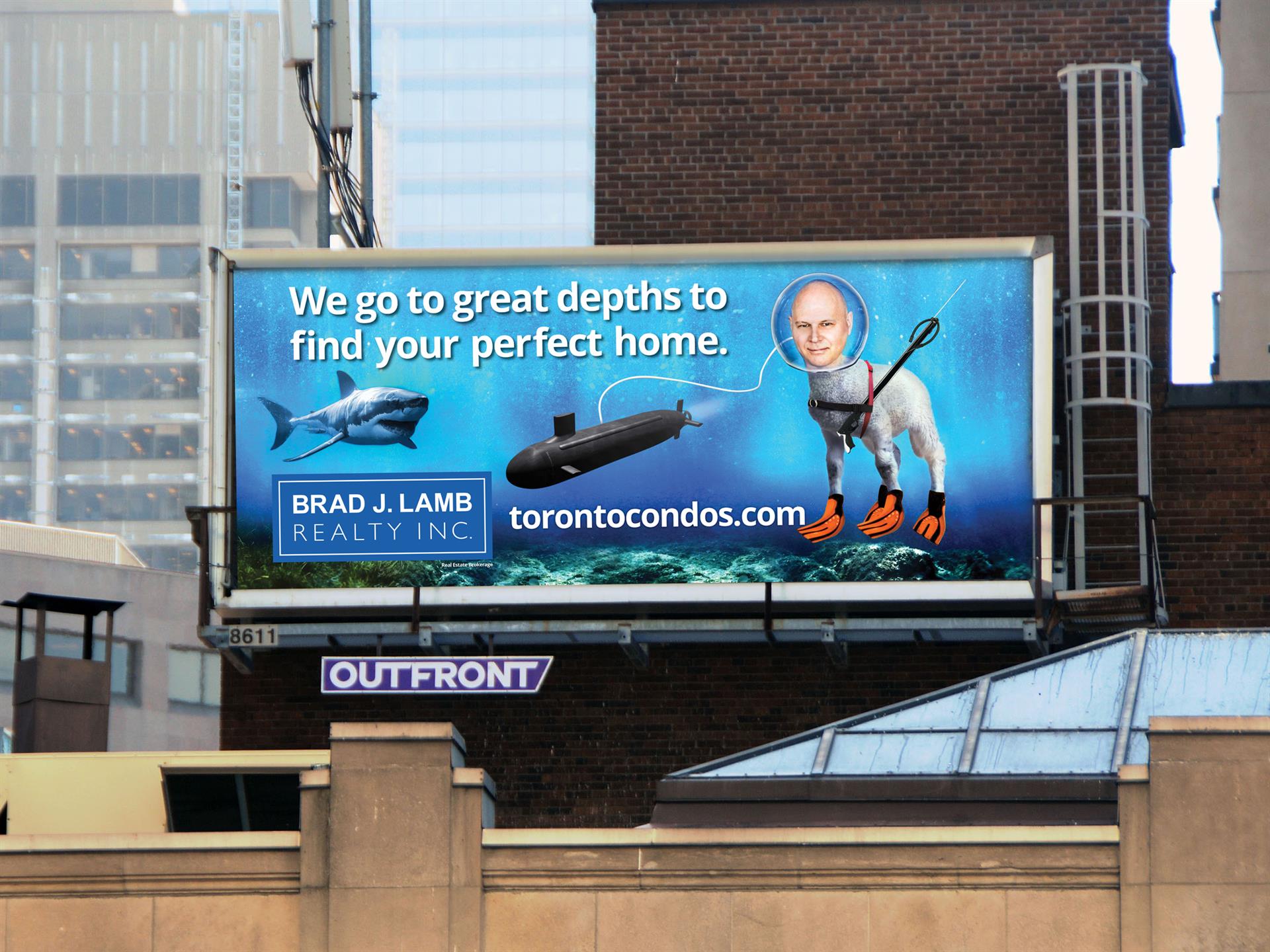 My new billboard is up at 7 locations around Toronto. When it comes to buying or selling in the city, we go to great depths to find your perfect home. Our experience speaks for itself, over 28,000 properties sold for over $8 Billion.